RECORD YOUR MESSAGE
You can record your personal message in few simple steps. Safety QRCode will link it to the special sticker you can put on your helmet. You will then have all your useful data together with you in case of emergency.
Download the free "Safety QR Code" app from the App Store or from Google Play. Click on the icon to download the app.
Frame the QRCode on the Safety QRCode sticker. The QR code will be read faster if it is aligned with your smartphone.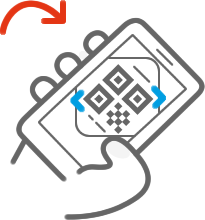 WHAT SHOULD YOU SAY IN YOUR MESSAGE
The Safety QRCode message will last up to 1 minute. You have ample time to state all your important data clearly and concisely:

Blood group
Drug allergies
pathologies
Contacts in case of emergency

Listen to a sample message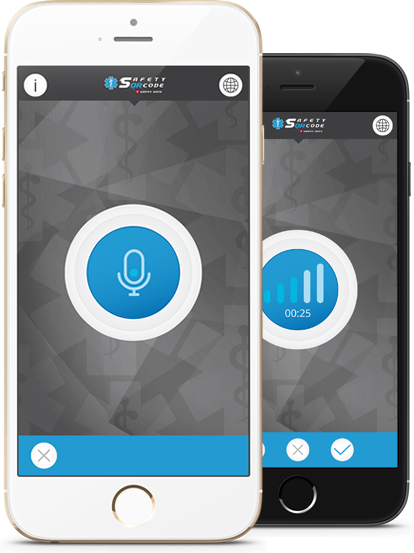 To record your message click on the microphone icon
Use the pause/play button between sentences. Then click on the xyz icon to close your recording.
FINALIZE YOUR RECORDING
If your realize that you forgot key information, don't worry! You can record your message several times, until you find it perfect. Your message will be liked to your Safety QrCode sticker on your helmet only after you confirm your recording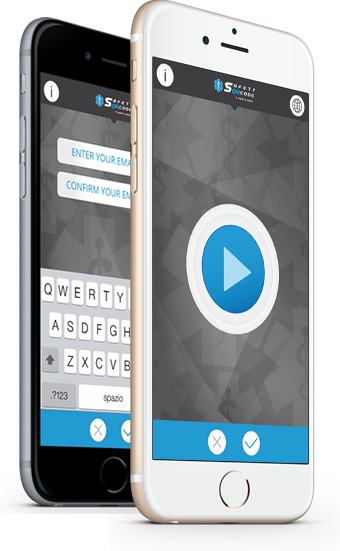 Replay your message. If you like it, click on the confirm button, otherwise click delete and record your message again.
Only the first time you will be requested to enter your e.mail. Il will be used to send you the PIN code that will be necessary to erase, suspend your message or record a new one.
DELETE YOUR MESSAGE
You can delete your SafetyQRCode message in order to record a new one, or decide to suspend it temporarily. For security reasons you will need to enter your PIN to enable these actions.
If you do not know your PIN click on the icon with the stars. You will receive a mail with your PIN code within minutes.
Click on the trash icon to delete your message or on the lock icon to suspend it. After you enter your PIN code the message will be erased or suspended immediately
RENEWAL
Is it already three years since you recorded your message?
Renew your Safety Qr Code service to enjoy additional safety when your travel or you do sports or stay outdoor
If you recorded your SafetyQrcode recently, then don't worry: you will receive an alert when your message is close to expiring.
For more information on how to renew your SafetyQRCode service
Contact the support team at support@safetyqrcode.com
Contact us
Using Safety QRCode is simple and intuitive. If you need any help or additional information we are here to support you.